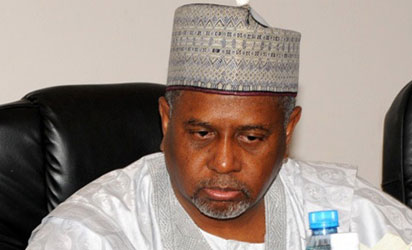 Former National Security Adviser, Sambo Dasuki, who has been under house arrest for about a month now, was this morning arrested by the State Security Services, who whisked him away from his Abuja residence to the SSS
headquarters in the Asokoro District of Abuja.
Mr. Dasuki was first arrested by the SSS in July after a prolonged siege on his Abuja home. He was charged to court with illegal possession of arms and money laundering. But Justice Adeniyi Ademola of the Federal High Court later granted the retired colonel a request for his passport to be released, to enable him receive treatment abroad. The plan was thwarted as DSS on November 5 laid another siege to his Abuja residence.